Dishing up a delicious Buffet & A La Carte menu @ Club Waimea on 345 Queen Street, Richmond. Come in to Phil's Place and enjoy amazing food created by award-winning chef Phil Hazeldine.
You can also have your next function right here, we can cater for 20 to 300 people.
Buffet & A La Carte
Dishing up delicious buffet and A La Carte food at Club Waimea.
Buffet: Saturdays, from 5.30pm
A La Carte: Thursdays to Sundays, from 5.30pm
A La Carte menu dishes range from $14 to $28
The Bar: Although Club Waimea is open to the public / walk in traffic, guests just need to see Phil or staff on arrival for a visitors pass if you are wanting to use the bar.
BOOKINGS RECOMMENDED
Phone Phil: 027 4100 152
Email: [email protected]
Phone Club Waimea: 03 543 9179
Email: [email protected]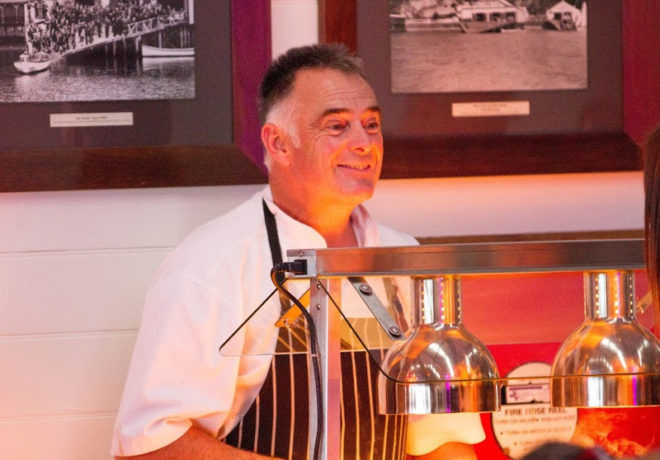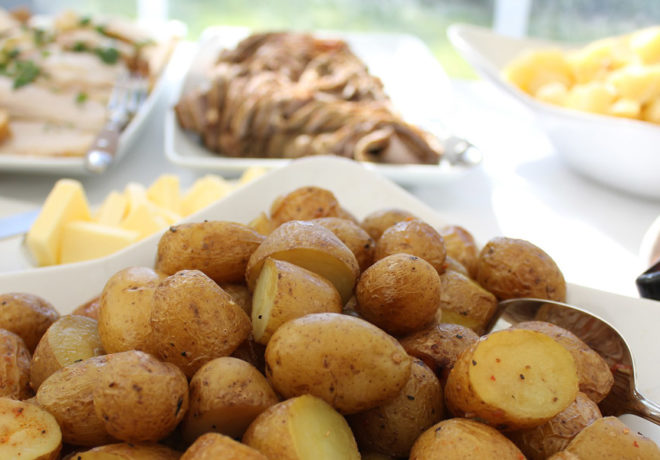 Available for Functions
You can rely on us for your function at Club Waimea. With over 20 years experience we can deliver tasty food, well prepared and served, on time and to a specified budget.
We can cater from 20 people through to 300 people at Club Waimea, for any occasion such as, weddings, meetings, business lunches and breakfasts, conferences, product launches, business openings, training sessions, retirements and so much more.
You can choose from delicious buffets, set menus, platters and also teas and coffees. Please contact us with your requirements and we will be happy to provide a quote.
What people say...
We would like to thank you Phil, and your staff, for putting on such a wonderful meal on the occasion of Bob's 50th Anniversary celebration. We had many compliments about the meal on the night.
Bob & Betty
To Phil, Thank you so much for the wonderful food and the preparation made for our lovely day. Keep the good work up! Yours overwhelmed, Craig and Tania.
C & T Tottrell
Dear Phil and the team, we would like to say a huge thank you for doing our reception for our wedding on the 14th February. The food was amazing, everything was done beautifully.
Jason and I were very pleased, all our friends paid huge compliments to your work on the night. Thank you so much.
J and M McCauley
Dear Philip, Our grateful thanks to you and your staff, for the success of Jack's 90th birthday dinnner. Food and service, excellent as always.
Ni G.
To Phil and staff, Thank you all very much for making our special day so wonderful. The food was great and the service fantastic. Thanks heaps guys !
L & B Jennings
To Phil, Thank you so much for putting on such a lovely meal for our wedding. It was very much appreciated by us and many of our guests commented on how nice it was. Once again, thank-you.
J & G Andrews
Once again Phil you excelled yourself, we have had many favourable comments on the meal at our 25th Silver Wedding.
L & D Busch
Dear Phil, This is very late and you may not remember us at all, but I wanted to thank you and your staff for the amazing way you saved the day back in November when Anthony and I got married. We were the ones who had the powercut an hour before the reception. Now I don't know how you did it, but when dinner was served you would never have guessed that there had been a big crisis with the food etc. It was such a wonderful dinner – our whole day was perfect and I want to thank you so much for everything you did to make it the most special day of my life.
Katie M.
Hi Phil, Mike and I would like to thank both yourself and your staff for putting on an amazing meal for our wedding reception. All our friends and family enjoyed the meal and everyone commented how great it was, especially the Phad Thai! Thanks for making it so easy for us with both food customisation and dietary requirements when preparing our menu and for contributing to making our night a success. We highly recommend Nelson Wedding & Event Catering.
Nicole and Mike Firestone